Hi! We are John and Stacie. Here is our surrogate story.
John and I both had been married before. He did not have any children, I had 3, a girl and twin boys. Unfortunately, after my twins were born I had to have a hysterectomy, so having children the natural way was never an option for us. We always thought we would adopt. We even went so far as to go to an adoption agency introduction class. Neither of us could ever get completely comfortable with the adoption situation. This is when God started opening doors for us. I had heard of people being surrogates but didn't know much about the process. So I started researching. Every single time I googled surrogates, Surrogate Solutions always popped up, it was meant to be. This was God's plan. We contacted Gayle, she flew out and we met with her and we absolutely loved and trusted her. She had a surrogate that lived just a few hours from us. We met her and liked her and felt fairly comfortable with her to carry our baby (as comfortable as you can with a stranger).
Things started out just fine. We had a few hurdles, but we got through them. We had to have an egg donor due to my hysterectomy. This proved to be the most challenging part of the process, but we finally found the perfect one. We had to do 2 IVF rounds to conceive. We got pregnant with twins!! We would go in for our appointments and sonograms, and each time one of the babies was growing significantly slower than the other. The doctor told us each time we went in not to expect the smaller baby to be there, but this never happened. The baby that ended up being our daughter just was not growing the way she should. She was a week and a half to two weeks behind where she needed to be. We went to a specialist to see if he had any answers. He basically told us he was making us an appointment in Houston to have her selectively reduced, because she would never grow right and she might risk our son's life. We got up and walked out and never went back. This baby was in God's hands, not a doctor trying to play God.
Things continued just fine. Our daughter was still small but growing. Unfortunately at 29 weeks and 5 days, we got a call from our surrogate that her water had broken. We tried everything to keep them in, but at 30 weeks our babies were born. But God is good! They were both healthy and doing well. The good news was short-lived. Our daughter had a PDA, basically, the valve in her heart did not close like it should when she was born. She ended up having a titanium clamp placed on her heart valve at 3 weeks. She ended up staying in NICU until 1 day before her due date and her brother came home 2 ½ weeks before she did. They are both healthy and show no signs of being that premature.
We are extremely grateful to our surrogate for carrying our babies. I will tell you, things were not perfect with her, but in the end, we are still forever grateful! We knew going in that having someone else carry our babies would be difficult, but in the end, you don't mind, it's all worth it!
We are also very thankful for Gayle, Surrogate Solutions, the doctors, nurses, friends, and family who supported us on our journey because, without them, we would not have our precious 8-year-olds.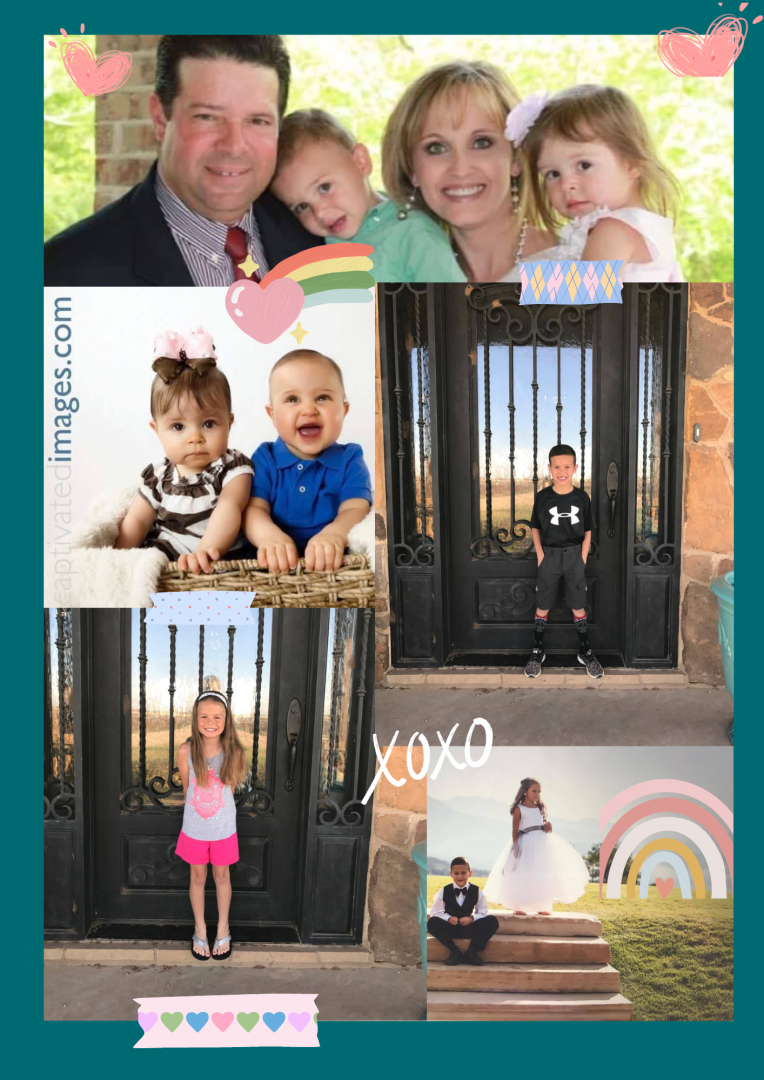 We help Intended Parents Create Happy Families via Egg Donation & Surrogacy  with the help of caring Egg Donors & Surrogates. 
Why use an agency, Surrogate Requirements, Can I be a Surrogate?, Facts about Surrogacy, Information on surrogacy,  What our agency can offer you , Surrogacy FAQs, Families who need you, Learn more, Apply now.