We are incredibly grateful to our former intended parents who selflessly share their stories to inspire, educate and offer hope to others who are considering surrogacy as a path to parenthood. They openly share some of the most intimate parts of their experience – from feelings of loss, fear, and uncertainty to the joy that comes with finally having the family of their dreams. In our most recent interview, Melissa Farrell shared her journey from infertility to becoming a happy family of three with her husband, Greg, and two-year-old son, Beckham.
An instant connection
Melissa was led to surrogacy to create her family after nearly five years of infertility and seeing three different physicians to try various treatments. Her clinic in Tampa recommended surrogate agencies for Melissa and Greg to check out. After doing their research and interviewing agencies, Melissa says they knew Surrogate Solutions was the right fit.
"We met with Lauren (Director of Matching) at a Starbucks and felt an instant connection," she explained. "One thing I liked about Surrogate Solutions is that everyone is personally connected to the process in some way [either as a surrogate or intended parent], which was very comforting to me."
That feeling of an instant connection happened a second time when Melissa saw her surrogate, Kelly's, profile for the first time.
"We were getting on a plane to go to Europe with my family when Lauren sent us Kelly's profile," Melissa says. "My husband, parents, sister, and I all looked at the profile. I knew right away that I wanted to meet her. I think it's the only time I've ever been excited to come back from a trip!"
When asked what stood out about Kelly's profile, Melissa shared, "She's exactly who we were looking for – someone who had a close-knit family and embodied what we wanted for our own family. With this being our first journey, I wanted a surrogate who wanted me to be part of the process. I could tell from her profile that she was very open to us going through the journey with her."
Too good to be true?
After returning home from their vacation, Lauren arranged for everyone to meet at a restaurant halfway between Tampa and Orlando, where Kelly and her family live.
"The second they [Kelly and her husband] walked up to the table, it just felt right," Melissa recalls. "It almost seemed too good to be true. Our entire journey up to that point had been a disappointment, so I was prepared for it to continue. I remember saying to Greg as we were leaving, 'This can't be happening.' Nothing had worked for us before, so how could it work this time? But it did."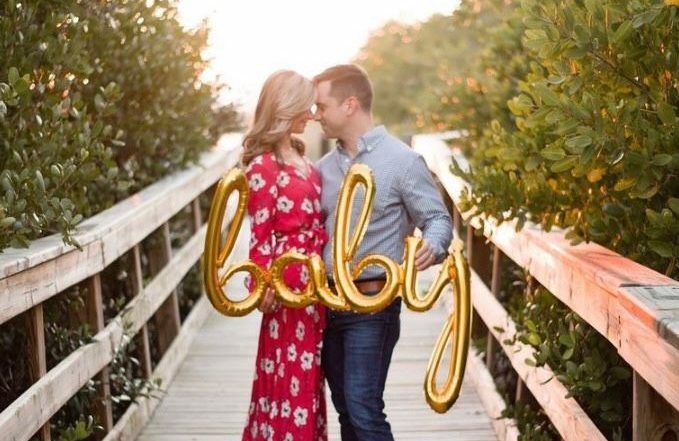 Staying connected throughout the pregnancy
Melissa says the relationship with Kelly went smoothly during the pregnancy because they had communicated expectations upfront.
"It was important to both Kelly and I from the beginning that I was very involved," she explained. "I didn't want someone who didn't want me there, and Kelly didn't want to do this for someone who wasn't interested in being part of the process."
Melissa went to every medical appointment with Kelly, and Greg joined whenever he could. They kept in touch almost daily with Kelly sending updates on everything from what she was craving to videos of the baby moving in her stomach.
"It was a really open, close relationship that we still have to this day," Melissa says.
Loss of control
While Melissa was involved in the pregnancy as much as possible, the loss of control that came with not being able to carry Beckham herself still weighed heavily on her. It's a common theme we hear from intended parents.
"I'm a very Type A personality and like to be in control of everything," Melissa explains. "To not be in control of infertility is one thing but to relinquish control to another person to carry your child is really hard. However, I was able to trust in Kelly and her family, and that made it less difficult."
Melissa also vulnerably confesses another emotion that often arises with infertility yet is rarely discussed: Guilt.
"It was hard to look at my husband and tell him I couldn't have a child. I felt like I robbed him of the experience of pregnancy during those months," Melissa shares. "But he's my greatest cheerleader and never for a second wanted me to feel that way. He found the most positive ways to turn it around by focusing on all the things we could do, like going to the appointments and hearing the heartbeat and watching the videos."

A proud mom
Melissa is now a stay-at-home mom enjoying everyday life with Beckham. They spend their days going to the park, playing ball, and attending toddler groups and playdates with Melissa's friends and their children. She says her proudest moments are simply being able to watch Beckham grow up after feeling like she was removed from much of his journey coming into the world.
"Now it's me and my husband doing it together," she says. "Seeing Beckham grow and the sweetness and love he shares with us – greeting us with a hug and kiss every morning – is the best. It makes everything we went through [with infertility] worth it."

Keeping in touch
Melissa and Greg have remained close with Kelly and her family, although they don't get to see each other as often as they would like because of the pandemic.
"Meeting Kelly and her family was one of the best parts of our experience," Melissa says. "Not only did she give us our son, but I feel like we gained an extended family. Getting that from this experience when we started our fertility journey is something I would have never expected."
She adds, "Kelly has been a role model to me as a mom. The way she treats her kids and how they spend time together as a family – it's something I looked up to, and it's how I want to be as a mom. We keep in touch via text. I'll ask her for advice or just send a photo to let her know how Beckham is doing, and she does the same with her kids."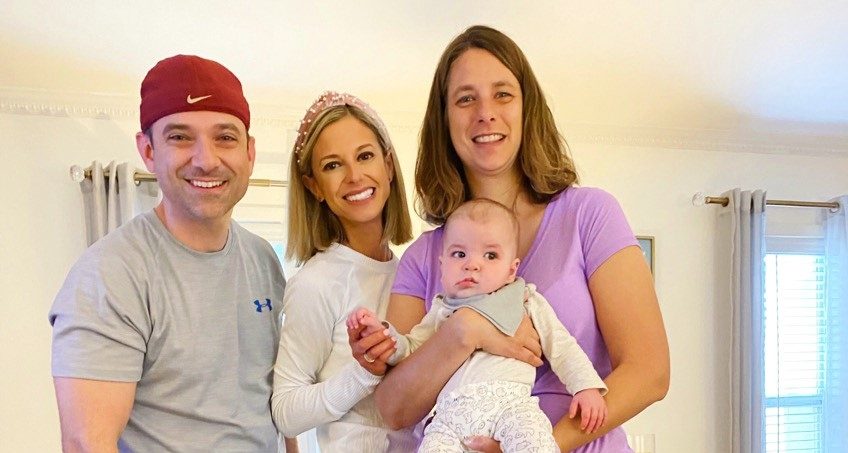 Believing in the process
Because she understands first-hand how difficult the journey can be, Melissa graciously spends much of her personal time serving as a sounding board for other intended parents on social media, offering encouragement and support.
Her advice for other intended parents? Believe.
"We had the mantra of 'if you believe, you will conceive,'" she says. "It's something I saw in one of the clinics we visited, and it really helped me."
Melissa explains how belief was important throughout her journey:
"I had to believe in my doctor having me on the right protocol.

I had to believe in Surrogate Solutions to find the right surrogate for us.
I had to believe in Kelly doing everything in her power to have a healthy pregnancy and delivery.

I had to believe in my husband and family still loving and supporting me even though I couldn't carry a baby.

I had to believe in Beckham – that he would recognize me and know I am his mom.

And I had to believe in myself."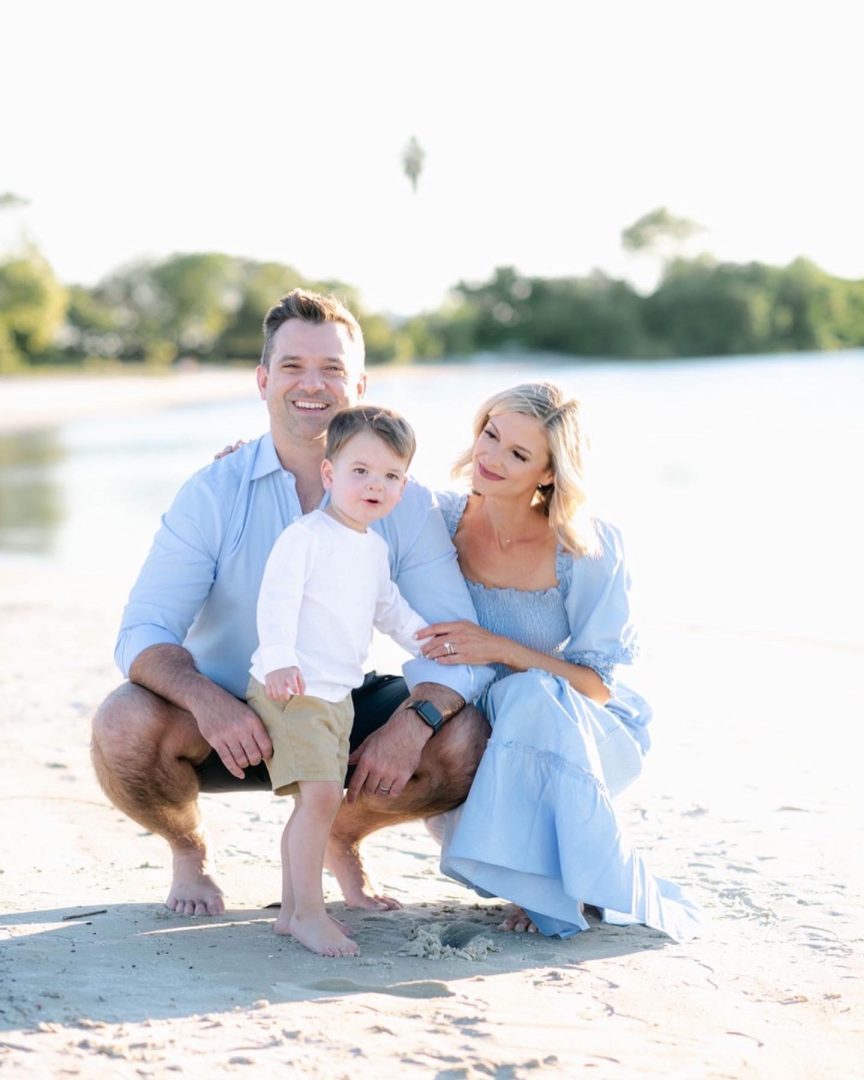 Could surrogacy be right for you?
If you are an intended parent considering surrogacy as a way to grow your family, our team at Surrogate Solutions would be honored to guide and support you on your journey. Please visit www.surrogatesolutions.net for more information or contact us at Info@CreateAHappyFamily.com.

We help Intended Parents Create Happy Families via Egg Donation & Surrogacy  
with the help of caring Egg Donors & Surrogates.
Learn More, Surrogacy Costs, Why to use an agency,  How we are different,
Finding the right carrier, Getting Started