Written by: Hillary Redwine
In honor of Nurses Week, we want to say "thank you" to the many amazing nurses our Surrogate Solutions team works with to create happy families. The nurses at our partner clinics play a vital role, and our collaboration with them is essential to ensuring a successful journey for intended parents and gestational carriers.
"Nurses are the glue that hold everything together," says Christina Ferrero, Surrogate Coordinator. "We couldn't do what we do without them!"
Partnering with nurses for a successful journey
Our coordinators at Surrogate Solutions work in lock step with nurses at each point in the process, facilitating communication and educating all parties, to make the journey as seamless as possible.
"Everyone is eager to get started," explains Whitney Hall, Care Coordinator. "The nurse and I are partners as we each check our boxes so we can move through the journey quickly but effectively."
"We work closely every step of the way," adds Angela. "We ensure the nurse has everything he or she needs to review, such as medical records and the match sheet, to make sure the gestational carrier is a good candidate. We learn the protocols for the clinic and educate our gestational carriers and intended parents on the process and expectations. We also follow up after each appointment and make sure everyone understands what is going on and what the next steps are."
As Meg Watwood, Surrogate Educator, explains, the goal is to support nurses as much as possible. "I try to make their jobs easier by getting the surrogate set up at her monitoring clinic, checking in after appointments and making sure the surrogate gets her psychological and legal clearance in a timely fashion," she says. "I want to help manage anything that may come up during a cycle."
Making the journey special
"A nurse who is excited for each party and supportive always helps to make the experience more pleasant for everyone," Angela says. "To all the nurses we work with, thank you for all you do for our intended parents, surrogates and our team. We are grateful for your guidance, experience and the support you offer to help make the surrogacy journey special for everyone!"
Whitney adds, "Thank you to the wonderful nurses for all you do to support everyone who is involved in creating a happy family! We appreciate that you take the time to respond, pause and give us a moment for clarification. We support you and are grateful for all you do!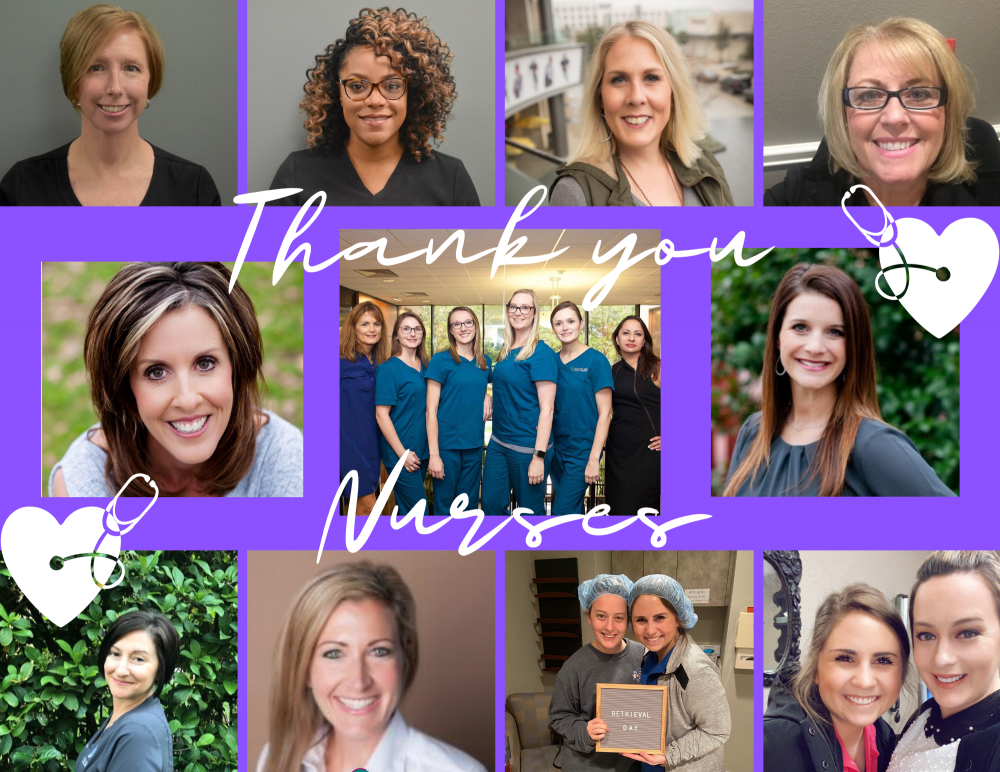 We help Intended Parents Create Happy Families via Egg Donation & Surrogacy  with the help of caring Egg Donors & Surrogates. 
Why use an agency, Surrogate Requirements, Can I be a Surrogate?, Facts about Surrogacy, Information on surrogacy,  What our agency can offer you , Surrogacy FAQs, Families who need you, Learn more, Apply now.