Shared from: Robyn Horsager-Boehrer, M.D.Obstetrics & Gynecology
On the path to parenthood, surrogacy is becoming an increasingly popular option for those who can't carry their own pregnancy.
In the U.S., the number of embryo transfer procedures using assisted reproductive technology and gestational surrogates nearly tripled in eight years, from 1,957 in 2007 to 5,521 in 2016.
In these cases, the intended parents – the couple who wants a baby – work with a fertility specialist to combine their own (or donated) eggs and sperm to create an embryo. In Texas, intended parents cannot use their gestational carrier's (GC's) eggs to create the embryo. The embryo is then transferred to the uterus of their GC, who carries the pregnancy and gives birth to the intended parents' baby.
So, what might motivate a woman to go through the physical and emotional rigors of pregnancy for another couple? GCs have shared many reasons with us over the years.
Some women enjoy being pregnant but don't want to raise more children of their own. Others may want to provide for their family with the financial compensation surrogacy can provide. In Texas, first-time gestational carriers of a single-baby pregnancy are compensated on average between $25,000 and $50,000. Sometimes it's more, depending on the agency they use, where they live, insurance arrangements, and various other support factors such as allowances for maternity clothes.
Nicky Haynes says becoming a gestational surrogate feels like her life's mission. She finds joy in being the mother of two young daughters and wants to help hopeful parents achieve that gift for themselves. Nicky is in the third trimester of her first surrogate pregnancy. She was kind enough to discuss her journey so far and offer tips for people who are considering working with a GC.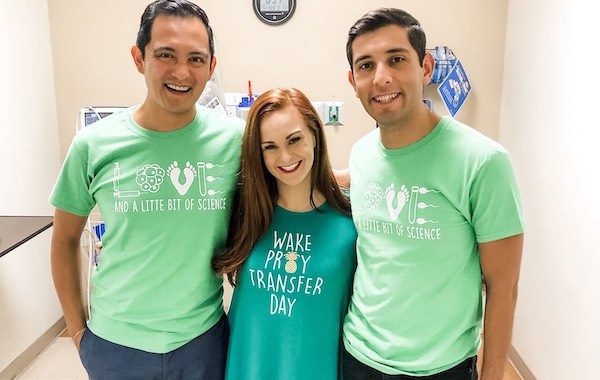 We help Intended Parents Create Happy Families via Egg Donation & Surrogacy  with the help of  caring Egg Donors & Surrogates. 
Why use an agency, Surrogate Requirements, Can I be a Surrogate?, Facts about Surrogacy, Information on surrogacy,  What our agency can offer you , Surrogacy FAQs, Families who need you, Learn more, Apply now.