Hilton and Juan were married four years ago and they knew that they wanted to have a family. They first contacted Egg Donor Solutions about three years ago. They said the entire team was very educational, resourceful, professional and compassionate.
They appreciated that the egg donor database was continuously updated and that the donors profiles were complete with videos. They had a sense of security through the egg donation process and are thankful every day! Their surrogate was so much fun to work with and they still remain very close and face-time weekly. The pregnancy and delivery was very smooth, especially for a twin pregnancy.
Hilton and Juan are especially thankful for their egg donor and surrogate. Because of these extraordinary women, they are now parents and they have a family. The most amazing part of the process is how much closer Hilton & Juan are with their own parents since they came dads. Watching their parents become grandparents has been indescribable. 
They now have 4 month old twins: a boy & a girl. They are hitting their milestones, super aware and the dads love watching the babies stare at the Christmas tree.
As new parents, they have been surprised by the overwhelming warmth & happiness from everyone that they have met. They are so thankful and say "these babies are so special! They came into a family with so much love, a family that wanted them so much!"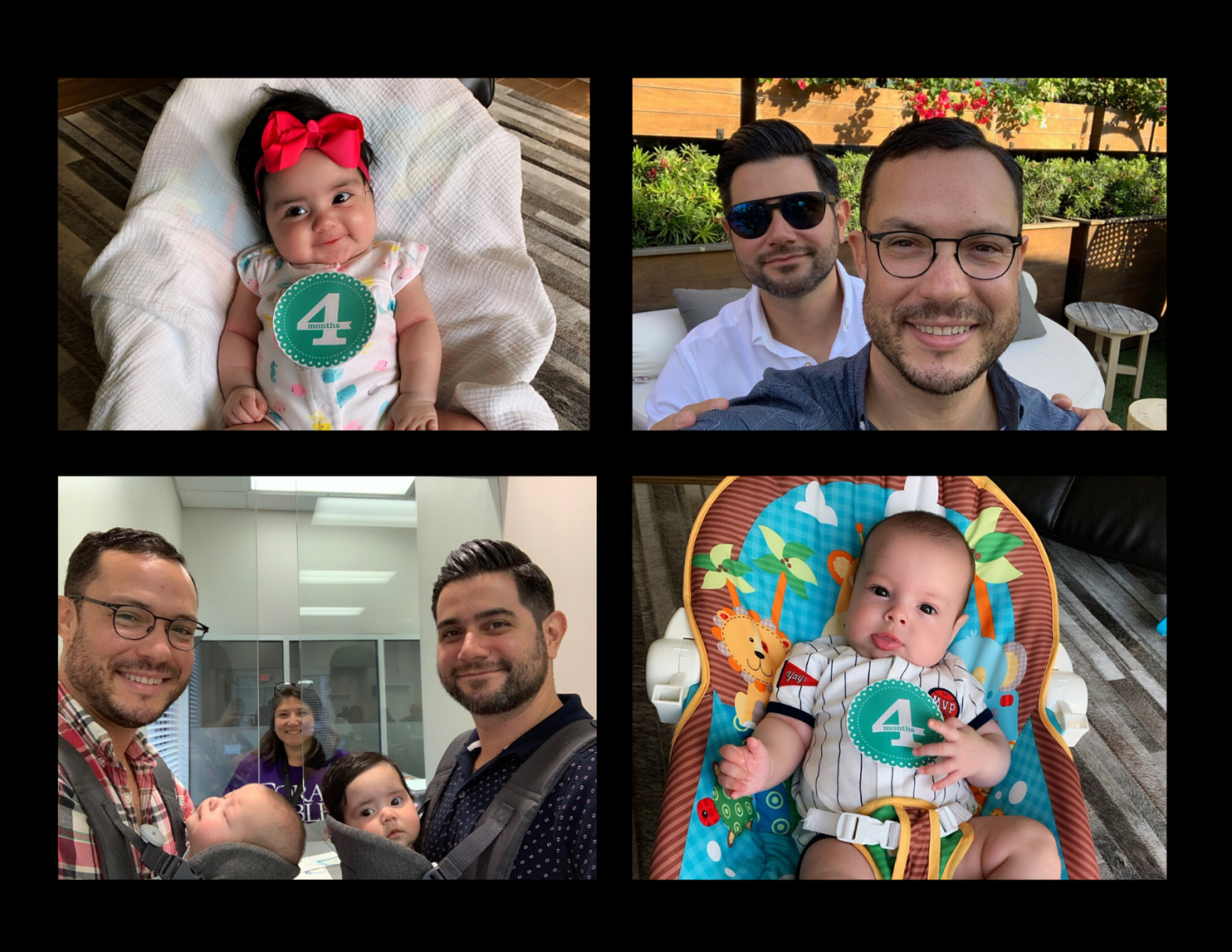 We help Intended Parents Create Happy Families via Egg Donation & Surrogacy  with the help of 
caring Egg Donors & Surrogates. 
Why use an agency, Surrogate Requirements, Can I be a Surrogate?, Facts about Surrogacy, Information on surrogacy,  What our agency can offer you , Surrogacy FAQs, Families who need you, Learn more, Apply now.