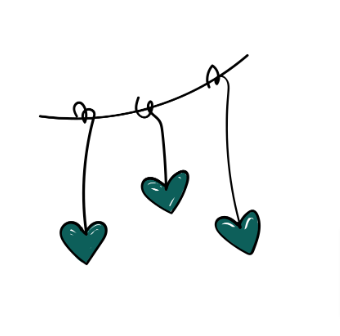 My goal was to help create families through surrogacy! Of course, we always think about the parents-to-be and their struggles to get to where they are on this path to surrogacy. We don't often think about their extended family members and what this baby also means to them. Surrogacy can help create grandparents, aunts, uncles, and cousins. This baby will help add roles, relationships, and memories to this intended family.
My first Intended Parents welcomed their first child, first grandchild, and first niece to the family several years ago. As our journey grew, so did my relationship with the entire family. We talked often and they would often say, with tear-filled eyes, "Thank you". That was mostly all they could say. It was very emotional for us all. The family had been through so much loss and heartache to get to this point.
Here we are five years later, and they still say "thank you" each and every time we talk! They continue to send me gifts and cards to express their appreciation, and they share that they are thankful for me every single day. Seeing their faces, their photos, and the memories they share, is so gratifying and heartwarming. I am honored to have helped to create this beautiful family.
Here are some other experiences from other carriers:
I offered to carry for a dear friend of mine that has suffered for years from Infertility. Her mom was there during our conversation, and she grabbed both of us and started to cry. She said she had prayed for this very moment and she continues to pray daily to one day become a grandmother. ~Donna
One of my fondest memories was after delivery when the Intended Father's Father (the new grandpa) came in with tears in his eyes. He sat down, grabbed my hand, and said he is eternally grateful and I will forever be in his heart. He said he had waited his whole life to become a grandparent. Sadly, two months later he passed away. A truly precious memory of the miracle that surrogacy brings. ~Rachelle
My intended mom's parents (new grandparents) came into my recovery room sobbing & thanked me for making them grandparents. The new grandpa (who does NOT show emotion) hugged me and thanked me for bringing so much joy to the family. They also gifted me with a beautiful necklace. ~Leah
My intended mom's mother did not speak much English, but she was in the room during my delivery and did not leave my side one time. She held my hand, gave me ice, and comforted me. She just repeated over and over "You have my heart". ~Emily

We help Intended Parents Create Happy Families via Egg Donation & Surrogacy  with the help of 
caring Egg Donors & Surrogates. 
Why use an agency, Surrogate Requirements, Can I be a Surrogate?, Facts about Surrogacy, Information on surrogacy,  What our agency can offer you , Surrogacy FAQs, Families who need you, Learn more, Apply now.