In this article, Surrogate Solutions shares the story of Meg, a gestational surrogate for a couple in Texas.
"After easily conceiving our daughter in 2004, my husband and I suffered through unexplained secondary infertility for several years. It was a gut-wrenching season for us, two people who had always "planned on" having a large family and who were used to making things happened when they wanted them to. After some fertility help, we conceived and then delivered twin boys in 2009. That experience totally and permanently changed my heart into a heart wanting to reach out to women going through infertility in any way I could, though I did not know just what that would look like yet."
For a few years that meant ministering to other women at my church who were walking through infertility. It so frequently seems to be a dark, hidden secret that once brought out into the light can be a little easier to bear. After a few years, I saw a true show on television about a couple who was able to realize their dreams of being parents through surrogacy. I immediately knew that this was something I could and wanted to do! The next hurdle was finding out HOW to do it.
I honestly didn't do anything about it for several months except research and pray. I then got wind of a woman who had just moved to Waco, joined our church, and ran a surrogacy agency! Talk about God's providence! That woman was Gayle Garrett of Surrogate Solutions and the rest was history :).
Gayle matched us with some incredible intended parents who lived a couple of hours away from us and we hit it off from the beginning! After our first dinner together, my husband and I and our intended parents knew right away that we were a match. After our embryo transfer, we found out that I was indeed pregnant with TWINS! Having had my own twins before, I knew that I was in for a more difficult pregnancy, but also the joy that my intended parents were fixing to experience in welcoming not one but TWO miracle babies! My pregnancy was routine, with Jeff and Natalie attending as many OB appointments as they could, lots of text messaging and talking, and me being able to attend Natalie's baby shower.
Caroline Rose and London Grace were delivered perfectly healthily on May 20, 2013, and went straight into the arms of their loving parents. I will never forget watching their parents and new grandparents peer over them in their little isolette and telling my husband, "We made a family!" It was truly an unforgettable feeling and something I will remember for the rest of my life.
We continue to stay in touch with them and get to watch them grow both via pictures and in person. I had no intentions of being a surrogate again, by this point having gone through 4 pregnancies and having delivered 6 babies (we welcomed our own surprise singleton in 2014 following the birth of the girls), but God works in funny ways and moved our hearts to do it one more time. I am now 25 weeks pregnant with a sweet baby boy for another set of intended parents who have also become dear friends and I could not feel more blessed. Surrogacy has become so near and dear to my heart and I am forever thankful that I have been able to be a part of something that has been so life-changing.
————
Surrogate Solutions matches gestational surrogates with intended parents looking to grow their families. If you are interested in becoming a surrogate in Texas or beyond, contact Surrogate Solutions to learn more.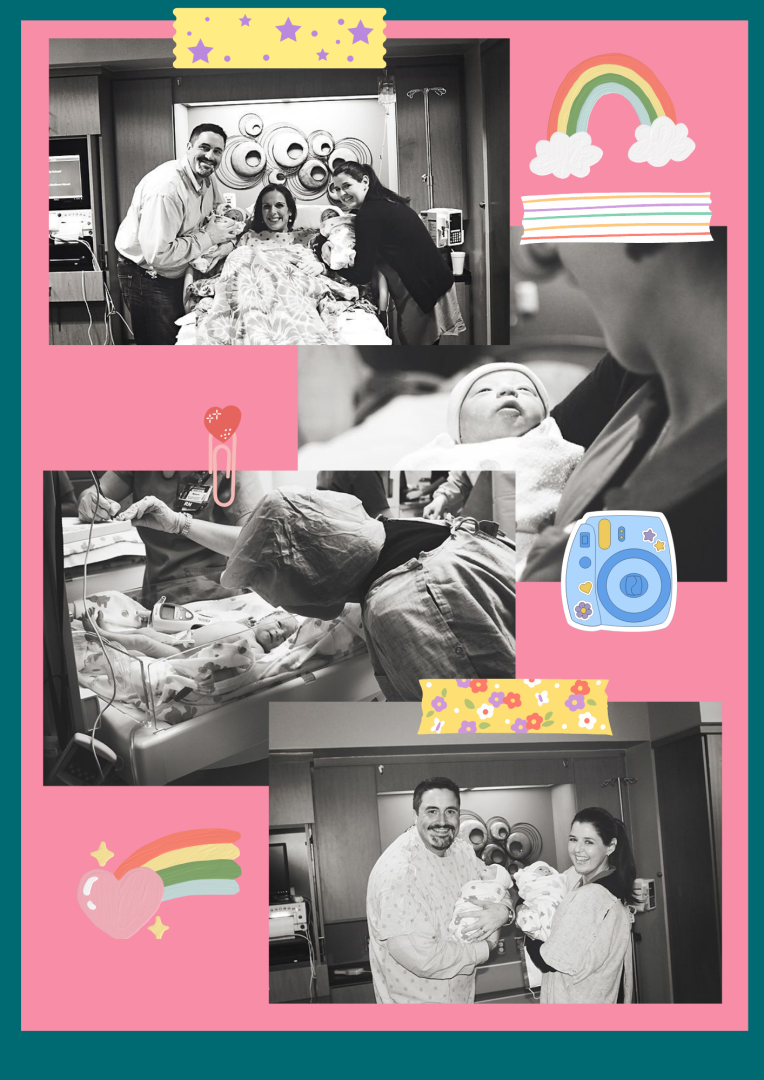 We help Intended Parents Create Happy Families via Egg Donation & Surrogacy  with the help of caring Egg Donors & Surrogates. 
Why use an agency, Surrogate Requirements, Can I be a Surrogate?, Facts about Surrogacy, Information on surrogacy,  What our agency can offer you , Surrogacy FAQs, Families who need you, Learn more, Apply now.