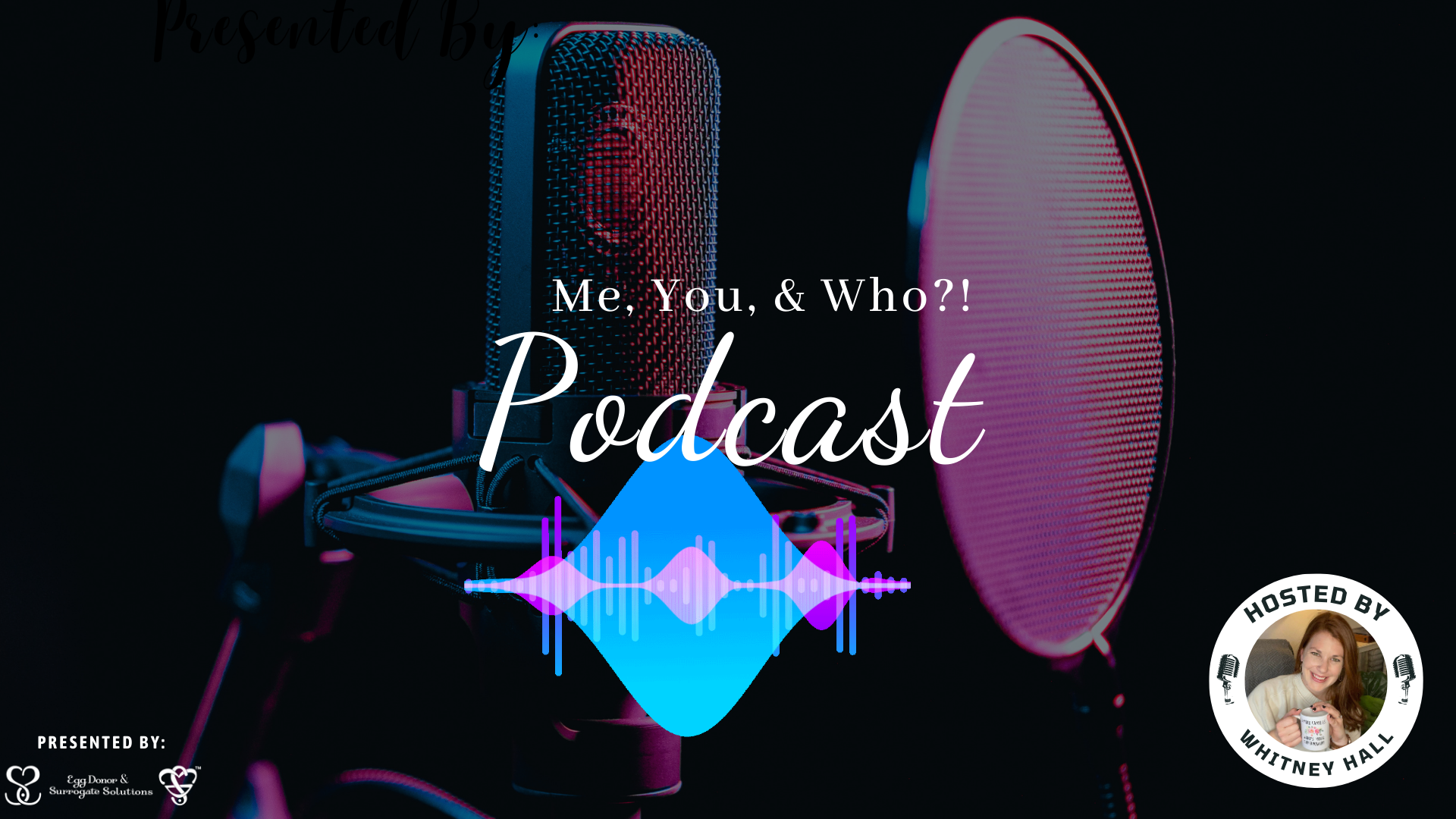 Introducing Me, You and Who?! 
Who knew it could take more than two people to have a baby?
In a world where infertility is no longer a taboo topic, this podcast will take you through all the different aspects of surrogacy and egg donation through the lens of many who walk this journey in different ways.
Our host, Whitney Hall, is a two-time surrogate, and Surrogacy coordinator for Egg Donor and Surrogate Solutions, the very agency she chose to carry for two amazing families.
With this podcast it is our goal to help guide and support you as you learn about what it takes to grow a family in an alternative way as well as hear inspiring and beautiful stories of how this path has changed lives forever!
We can't wait for you to hear about just one more way happy families are created every day.
Me, You, & Who?! is available on Spotify, YouTube, Apple Podcasts & will release every other Monday.
Please Like, Follow, Subscribe & Share with your friends.

We help Intended Parents Create Happy Families via Egg Donation & Surrogacy  
with the help of caring Egg Donors & Surrogates.
Learn More, Surrogacy Costs, Why to use an agency,  How we are different,
Finding the right carrier, Getting Started