To the sister I never knew I had,
You are a mother; I am a mother. You are a friend; I am a friend. You are a daughter; I am a daughter. We are all of these things as separate entities but there is one thing we couldn't be unless we had each other, and that is Sisters.
"Bond is stronger than blood. The family grows stronger by bond."
-Itohan Eghide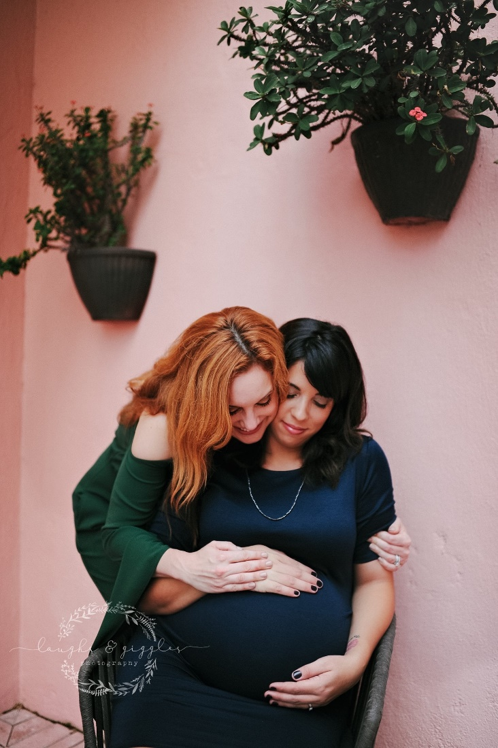 I will never forget the day I texted you from the Hematology/Oncology floor of the pediatric hospital on that cold December night. As I sat on the couch next to my sleeping daughter, I sent you an update on everything that had been going on with Caroline during our stay. I anticipated you would reply with words of encouragement, empathy, and questions. What I didn't anticipate were the words:
"I read up on it and the treatment for ITP is cord blood. It has to be donor cord blood. I have two in the bank if she is a match! Caroline and your family are a part of my family now. Family helps the family. I hope you find your answers quickly and the treatment is painless for her."
At that moment, my heart filled with joy. I was humbled. To offer your children's cord blood, something that was saved for them, something you only get once, to save another child's life is a selfless act of kindness. During our journey and still, to this day you've always told me how grateful you are to me for giving life to your beautiful babies. I stand here today to tell you that am I grateful to you for offering to save my child's life.
It has been nearly 4 years since we've been matched and 2 years since the birth of the twins and you're still here. Many said it would be likely after delivery we would go our separate ways and only talk sporadically but that has not stood true. We talk frequently, plan visits to see each other, celebrate holidays and birthdays, milestones, and vacations, and are deeply invested in each other's lives. While we each have our own families, together we are family.
Surrogacy is so much more than the textbook definition of carrying a child for someone else. Surrogacy gave me the ability to give life to two beautiful children and create a family separate from my own. Surrogacy allowed me to make someone a mother. Surrogacy gave me a sister I never knew I had.
Love,
Kate

We help Intended Parents Create Happy Families via Egg Donation & Surrogacy  with the help of 
caring Egg Donors & Surrogates. 
Why use an agency, Surrogate Requirements, Can I be a Surrogate?, Facts about Surrogacy, Information on surrogacy,  What our agency can offer you , Surrogacy FAQs, Families who need you, Learn more, Apply now.