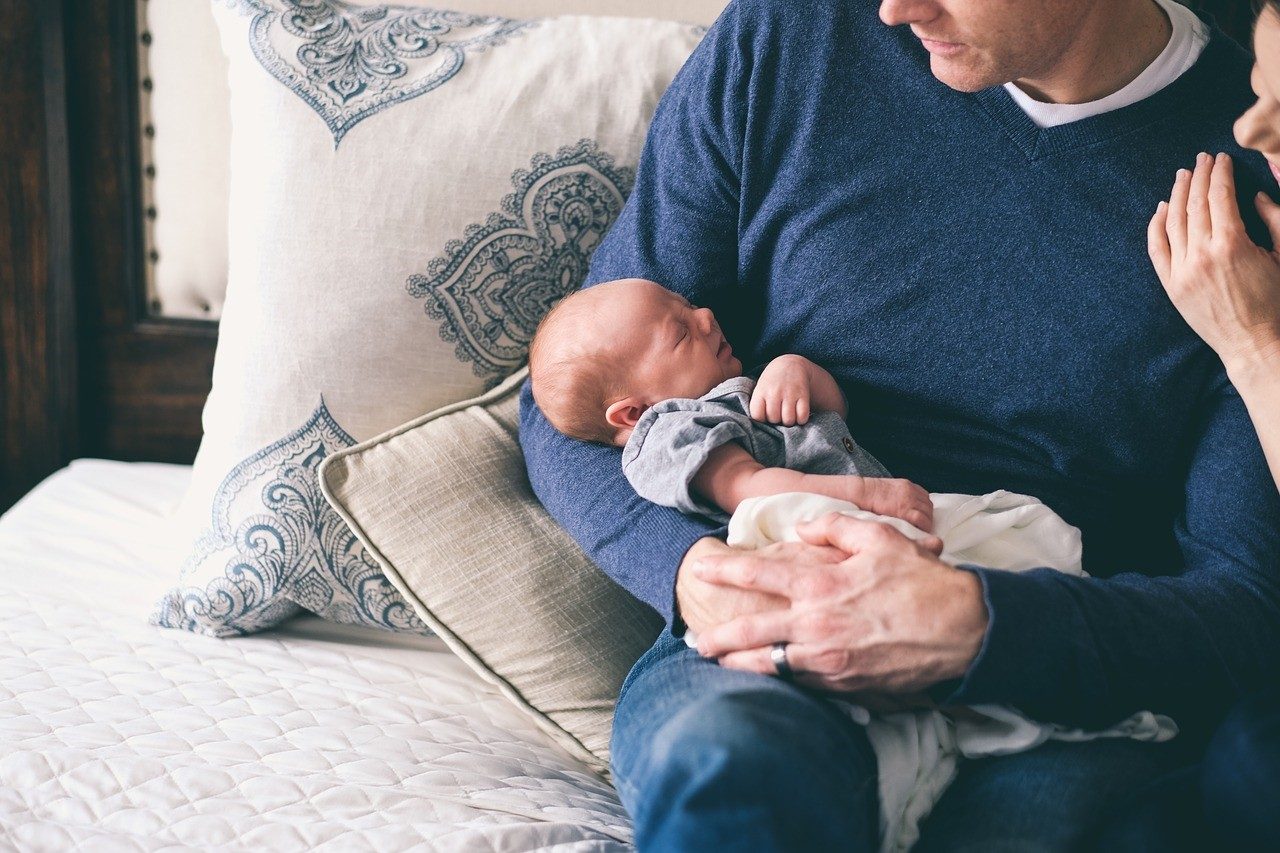 Written by Josh Moore
First-time parents have a serious learning curve to master. Fortunately, there are a few ways to make things a little easier. From having the right essentials in your diaper bag to using technology to your advantage, these are the must-haves for first-time moms and dads.
Try These Great Apps, Recommended by Parenting Pros
Technology offers new parents a unique opportunity. Not only do you have expert advice at your fingertips, but you can also find some handy tools that make life easier.
Glow Baby
Glow Baby is an app that zeroes in on everything infant-related in the first year of life. You can track milestones and daily routines, such as feeding habits and sleep schedules, plus see charts that can help your tired brain make sense of the information. Plus, you get expert-curated parenting tips that are personalized to your child's age and stage. A community forum gives moms the opportunity to connect — after all, community is vital when raising a child.
Baby Tracker
The Baby Tracker app helps busy parents keep track of their baby's routine. You can view summaries of your infant's day at a glance, including feedings, diapers, and naps. Track growth statistics and set alarms for your tot's schedule, too. The best part about Baby Tracker is that it syncs to the cloud, so you don't lose your data if you misplace your phone or go for an upgrade. There's also a night mode so you don't disturb your baby while tracking their nighttime feedings.
Milk Maid
For pumping moms, life with a newborn can be even more complicated and stressful. However, an overwhelming 85 percent of nursing moms pump at least some of the time, says The Atlantic. That's a lot of moms expressing milk through all hours of the day, even when they're at home with their babies. Thankfully, the developers behind Milk Maid understand the importance of tracking milk production, pumping time, and all the nuances behind what time you express milk versus when your baby drinks it.
Record details like how much each side produces, what time and how long you pump, and where the milk is stored (you can enter custom locations). Stats like total milk pumped (and fed) make up daily, weekly, and monthly charts, and statistics show you breakdowns for the past 24 hours. There's even a timer to track your pumping sessions (including left and right sides) and a tool to calculate how much milk you need while you're away from your baby.
Cozi Family Organizer
If you find yourself struggling to navigate household responsibilities with a new baby, Cozi Family Organizer can help. You (and your partner) can schedule activities on a family calendar, create and share grocery lists, and plan meals and recipes. Plus, you can sync the data across devices and computers so that everyone is on the same page with family plans.
What's great about Cozi is that it helps encourage family time by organizing your schedule — and meals — so that you have downtime together. Even for young children, eating together as a family has proven benefits, Parents.com notes. Eating together can encourage healthy eating habits in kids, prevent psychosocial challenges in children, and avoid weight issues in the future — all excellent reasons to try an app that can help you make it to the table in time.
Don't Forget Your Charger!
When you're packing the diaper bag, don't forget to include a phone charger. After all, if you're like other parents who surf the web to stay awake during midnight feedings, your phone will be dead by midday. In short, a phone charger is essential because it helps you access your favorite parenting apps. Of course, Kindred Bravely states that there are other diaper bag essentials you need to have on hand, too, but a phone charger tops the list.
After all, you need to be fully prepared for any scenario when going on an outing with your baby. Fortunately, with these tools, you'll be ready for whatever comes your way, even if that includes a scheduled midday nap. Photo via Pixabay
Parenting is often a learn-as-you-go experience, but it's nice to have some backup when you truly feel like you have no clue what you're doing. That's when Josh decided to create diaperdads to give all the dads out there the credit they deserve and some much needed advice when life seems consumed with diapers, fruit pouches, and tantrums.For more about Josh head to his website https://diaperdads.org.