Melinda has helped to create 6 families in less than 12 years. In July she had her "final delivery" & said it was the perfect journey from beginning to end. If you ask her what her favorite memory was, she will say "There are so many, it's hard to narrow it down! I think for me, the most unforgettable one was when I delivered my second surrobabe via VBAC after having an emergency cesarean (due to preeclampsia) with the first. I then had my first VBA2C with my fourth. Those were some of the most empowering and triumphant moments of my 49 years on this earth! I went on to have two more VBA2Cs after that.
"But really, the last 12 years have all been unforgettable in every way. It definitely was one heck of a journey! As each journey is so different, the best part is seeing the parent's hold their baby for the very first time. "
We want to highlight Dr. Nick Capetanakis @CAP Women's Health as well. Melinda says she owes a
debt of gratitude to this man… a lot of women do.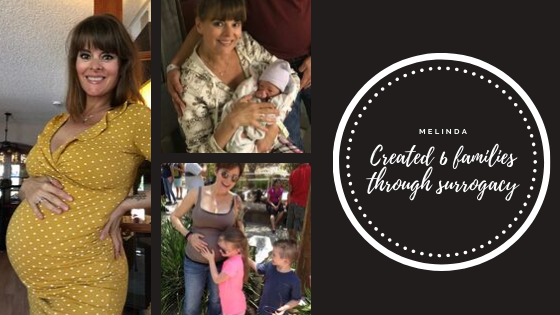 We help Intended Parents Create Happy Families via Egg Donation & Surrogacy  with the help of 
caring Egg Donors & Surrogates. 
Why use an agency, Surrogate Requirements, Can I be a Surrogate?, Facts about Surrogacy, Information on surrogacy,  What our agency can offer you , Surrogacy FAQs, Families who need you, Learn more, Apply now.