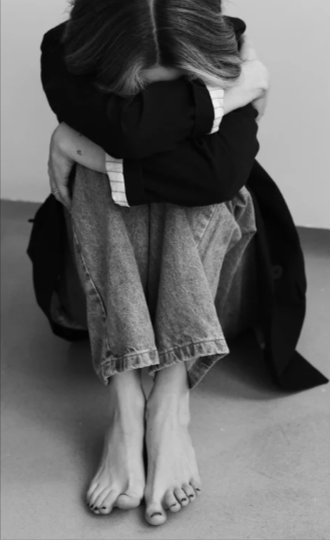 Anyone who has experienced a failed pregnancy understands the sadness and sense of loss you feel. For a surrogate, those feelings are compounded by the guilt you may feel for disappointing your intended parents. It's important not to blame yourself. There are so many things that can go wrong in transfer and early pregnancy. The important thing now is you take care of yourself so you are ready for the next step.
Surrogacy adds an extra level of stress because you are the "expert" in pregnancy. As a surrogate, you may have experienced one or more successful pregnancies already. So, what went wrong this time? There may never be a satisfactory answer to that question.
You may find you do not receive the support many pregnant women do because it's not "your" baby and you may not have shared the pregnancy with many people. You may feel pressure to try again before you feel physically or emotionally ready. Your doctor and your agency will see that doesn't happen. Speak candidly to them about your feelings and concerns.
Here are a few coping strategies to consider.
Take the time to grieve. Take a few days off work if you can or at least reduce your activities and obligations so you have time to process the loss.
Focus on your health. Pregnancy loss is both physically and emotionally taxing. Get plenty of rest, eat healthy foods, and drink plenty of water. Add gentle exercise once your physician clears you for activity.
It's not you, it's your hormones. Don't forget, your body has been flooded with hormones in the weeks of your pregnancy and during the lead-up to it. The sudden change can make your sense of loss even worse.
Talk it out. Your case manager is there for you. Share your feelings with her. She has worked with many surrogates and intended parents and has seen every kind of loss. She can share coping strategies with you or discuss how other surrogates have dealt with failed transfers and miscarriages.
Ask for help. Sometimes you need more help than your friends and family can provide. If you need additional help working through your loss, don't hesitate to speak with a mental health professional who is accustomed to working with surrogates. Ask your surrogacy agency contact or your physician for a referral.
Nurture your IP relationship. The intended parents will be crushed by the loss as well. They have likely been trying to create a family for a long time and this setback can be overwhelming. Stay in touch with them directly or through your agency so you'll know when and if they are ready to try again.
If you'd like to know more about coping with pregnancy loss or are interested in becoming a surrogate, contact the experts at Surrogate Solutions. We are here to support surrogates and intended parents through all the joys and sorrow that may come with building a family.

We help Intended Parents Create Happy Families via Egg Donation & Surrogacy  with the help of caring Egg Donors & Surrogates. 
Why use an agency, Surrogate Requirements, Can I be a Surrogate?, Facts about Surrogacy, Information on surrogacy,  What our agency can offer you , Surrogacy FAQs, Families who need you, Learn more, Apply now.